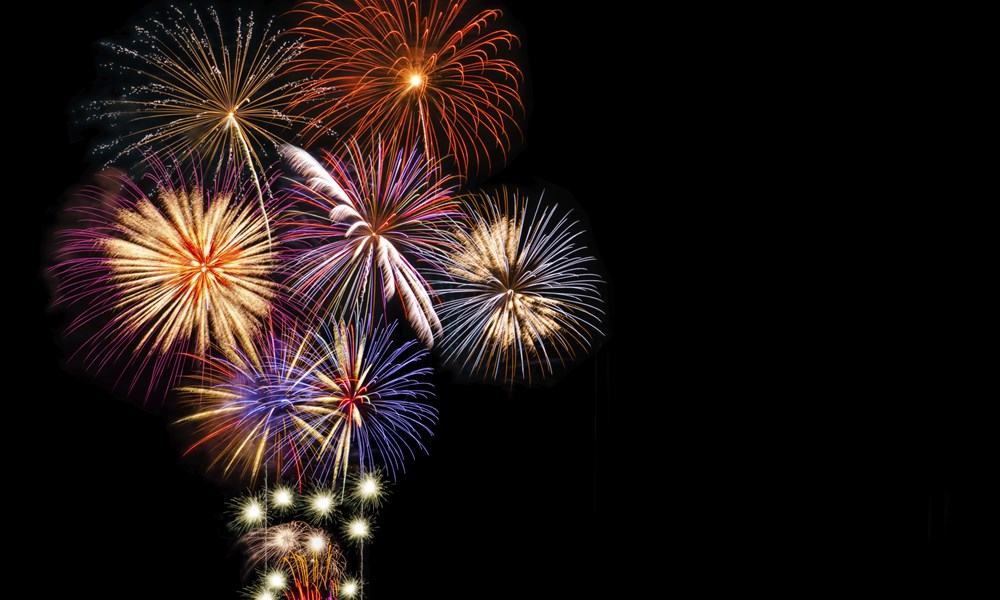 The world may seem at odds on most days, but countries around the world manage to agree on one common observance: New Year's Eve. Although time zones and calendar dates may vary, the end of the year in all cultures is seen as the perfect occasion to celebrate. If you are looking for a new travel adventure along with the usual fireworks, consider checking out one of the five best places to celebrate New Year's Eve in America as selected by Rodland Toyota of Everett.
America's party town – Las Vegas
Already famous for its year-round party atmosphere, in Las Vegas the sky's the limit on New Year's Eve, as every club, bar, and casino pulls out all the stops. Most of the action takes place outside, on the four-mile-long Strip where no cars are allowed for one night. Downtown, at Fremont Street, a rock n' roll line-up of bands entertains revelers as they mingle with casino showgirls for photo ops.
If partying in the streets isn't your thing, you can catch a world class show and enjoy a decadent meal at one of the many celebrity-chef restaurants located inside the city's luxury hotels. You'll still have time to catch fireworks blasting into the sky from the tops of hotels all along the Strip.
Famous French Quarter – New Orleans
Not only does New Orleans excel at Mardi Gras, it gives other American cities a run for their money on New Year's Eve. Entertainment begins at 9 p.m. on Decatur Street City Stage in front of Jackson Square and usually includes household-name entertainers and traditional New Orleans-style brass bands. The mayor counts down the action as a giant black and gold fleur de lis drops 25 feet from the roof of the Jax Brewery Condominium.
One of the five best places to celebrate New Year's Eve also delivers on an impressive fireworks display. Named the "Symphony in the Sky," colorful bursts fly over the Mississippi river when New Orleans's celebrates the dawn of another New Year.
First Night for families – Boston
Boston's celebratory activities include a day-long family friendly event called First Night, which features a thousand performing artists and artisans of all types. Families are welcome to America's oldest New Year's Eve celebration with the Family Festival held at the Hynes Convention Center. This event includes the Grand Procession along Boylston Street and an array of ice sculptures peppered around the city.
The day ends with a performance by the American favorite Boston Pops Orchestra and culminates with a dazzling fireworks show. There's even an early bird fireworks show at 7 p.m. for young children who can't keep their eyes open until midnight.
Traditional Times Square – New York City
No list of the best New Year's eve destinations would be complete without New York City's famous Times Square celebration. The Big Apple's impressive celebration includes over a billion viewers worldwide on television. The throng of usually frozen party-goers never lets the low temperatures dampen their spirits, especially when the famous six-ton crystal ball drops, announcing the arrival of the New Year.
Amazing fireworks explode all around Manhattan and from East River barges. People who travel to New York City for New Year's Eve can expect a hangover, but the fun memories they take home are worth the crowds and the cost.
Warm and tropical – Honolulu
If you prefer palm trees to frozen feet, a Honolulu New Year's Eve celebration means you can leave your overcoat at home when you travel. Revelers wander the main street, which is closed to traffic and where bars and restaurants cater to party-goers. Entertainment is usually found at the Hilton Hawaiian Village or the Sheraton Waikiki New Year's Eve Concert. With Hawaiian music in the background, the last time zone in the world rings in the New Year with a culturally distinctive fireworks display over Waikiki Beach.
If you want a unique experience this year when you pop the cork on your favorite champagne, consider one of these five best places to celebrate New Year's Eve in America.