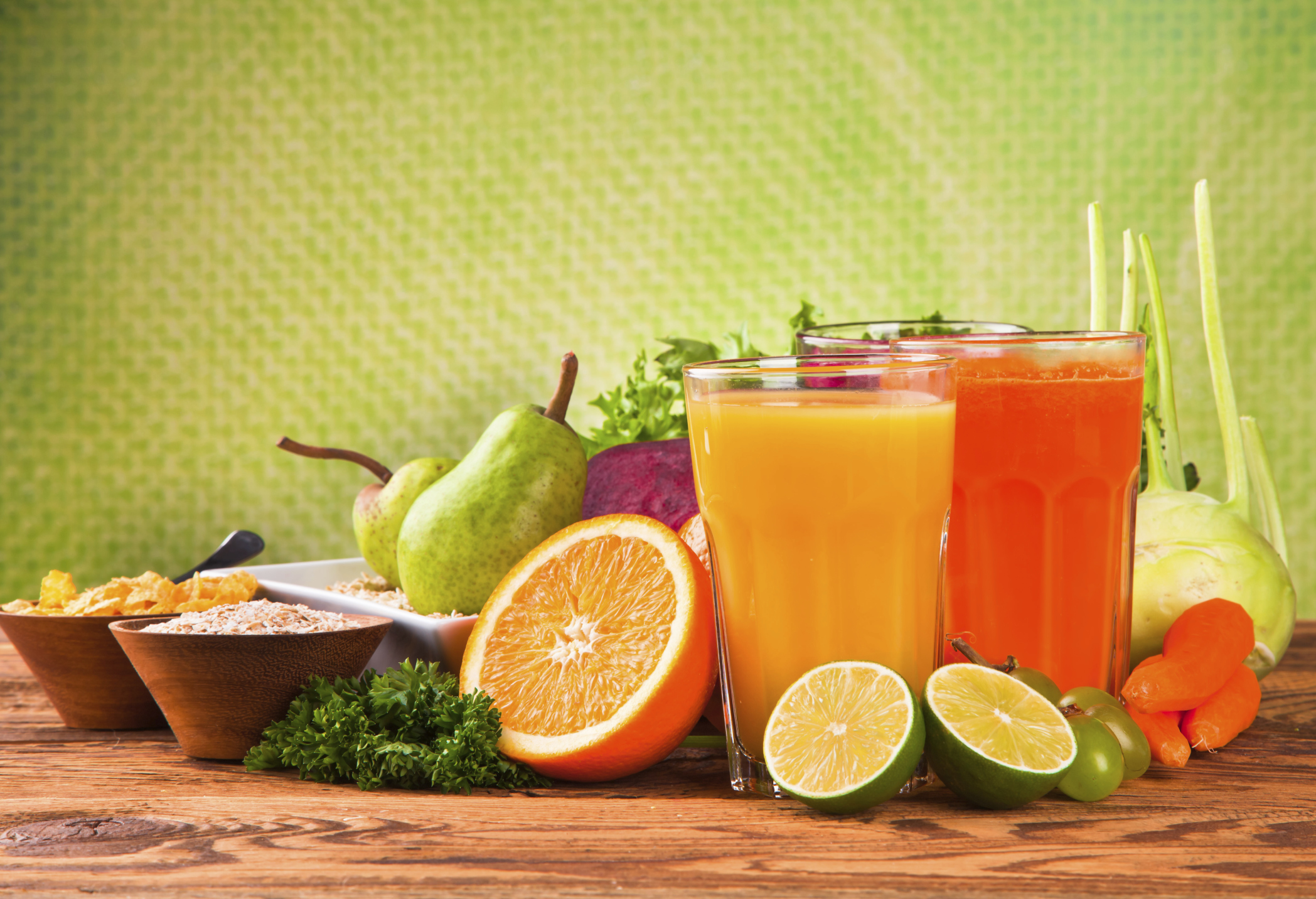 These five fruit-based smoothie recipes are guaranteed to stand out from the froth of blender beverage recipes you might find in magazines or on the Internet because they are quick and easy to make, full of healthy ingredients, and taste great, too. Each recipe is designed so you can tweak ingredient amounts or make substitutions to perfect your own signature version of these tasty, healthy treats. Think of each recipe like a rough outline and personalize your smoothie to your individual preferences.
Pomegranate berry smoothie
Blend a mixture of pomegranate juice and soy milk with mixed frozen berries and a touch of honey. Use frozen berries and you won't need ice. This recipe has the added benefit that it is great for people who are lactose intolerant.
According to the Mayo Clinic, blueberries, strawberries, blackberries, raspberries, and cranberries are chock-full of antioxidants and phytoflavinoids. They are reported to have anti-inflammatory effects and may even lower your risk of cancer and heart disease. Also, pomegranate juice may play an important role in blocking or slowing plaque in your arteries.
Greener than green smoothie
Place green grapes, green apple, green pear, honeydew melon cubes, and white grape juice into your blender with some ice. (But shhhh...don't tell! There's also a super-healthy ingredient that's hidden in this kid-friendly, green drink – add in about a half cup of avocado and this smoothie whips up into a creamy and amazing healthy beverage that's disguised as a treat.)
An avocado contains about 20 essential nutrients, including Vitamin E, B-vitamins, folic acid, and potassium. Because this smoothie is so fruity, no one will know you made it super healthy by adding an avocado to this delicious drink.
Island sunset smoothie
Chopped fresh pineapple, papaya, banana, guava nectar, and a cooked beet will blend into a rosy tropical smoothie that has a sweet taste and a creamy texture. Blend with ice and a touch of lime juice and your smoothie is ready to sip and enjoy while the sun goes down or anytime you want a healthy, refreshing drink.
Papayas are rich in papain which helps with digestion and is especially good in an after-dinner smoothie. Beets are rich in folate and are a great source of minerals such as copper, iron, and potassium. Plus even one small beet contains a gram of protein, so this drink will help to keep the late-night munchies away.
Creamy, dreamy smoothie
Blend fat-free vanilla frozen yogurt, fat-free milk, and orange juice into a frothy, pale orange smoothie. Orange juice is loaded with potassium, which helps regulate blood pressure and cell function. The orange and vanilla flavors blend so well together, it tastes like a popular ice cream bar instead of a healthy drink.
Watermelon smoothie
Fill your blender with chunks of watermelon, a bit of water, and lots of ice. Add a teaspoon of sugar if needed and a squirt of fresh lime juice and blend until smooth. Watermelon is super high in lycopene which is important for bone and cardiovascular health. Add in a banana if you want a thicker smoothie or could use the extra potassium in your diet.